DID YOU KNOW...?



Many thanks to all of you who are contributing to support the daily operations and ministries of Annunciation Greek Orthodox Cathedral.
Did you know:
That according to a monthly Bill Estimator report issued by Reliant Energy an average 3000 square foot house with a gas heating system costs $260.00 per month to maintain. A water bill in Houston averages $100.00 per month. Cable bill runs about the same. Property taxes on the same home valued at $330,000 costs $600.00 per month. Finally, and the most important category is according to the Washington Post, the disposable income averages around $3,258 per month.
Did you know:
THAT 69% OF OUR REGISTERED PARISHIONERS GIVES LESS THAN $1800 PER YEAR
38% of our families donate from $1 - $500 annually (that is less than $50 a month)
18% of our families donate from $501 - $1000 annually (that is less than $65 a month)
13% of our families donate from$1001- $1799 annually (that is less than $120 a month)
Did you know:
that because of your generous donations we are able to staff the cathedral with an incredible team of priests and support staff

our ability to keep our beloved cathedral in pristine condition is because of your support

your stewardship also supports our young people that participate in GOYA

that with your stewardship we are able to help support our senior's activities

with your stewardship we are able to maintain an active Greek School program

your generosity also helps to support our successful Original Greek Festival

that because of your stewardship we are able to add additional HPD security during church Liturgies and other functions
Did you know that when stewardship is down that many of these ministries falter?
For all of these reasons we ask for your help. With your stewardship the cathedral is able to function at a high level and to provide support to our community as well as the Houston area community. By the same token, when stewardship is down the ministries and events suffer. Please consider raising your pledge/stewardship so that we can continue our ministry that is Annunciation Greek Orthodox Cathedral. Together we are able to fulfill our charge of spreading the good news and ministering to the greater Houston community.
If you have not yet made your commitment, here are several convenient ways to do so:

By text:

Simply send a text to

713-766-6357

with the amount you would like to contribute. Make sure to include the dollar sign

before the amount (example: $25). Within a few minutes, you will be sent a text with a link to register. Click on the link and enter your cardholder name and credit or debit card information. Once your registration is complete, you will receive a text verification and a receipt via email. For future giving, simply send a text with the amount you wish to give, and it will process automatically.
By mail:

Complete a pledge card and mail your pledge to our administration office.
By phone:

Call Betti Self at 832-242-9272.
Through the AGOC mobile app:

Download GivePlusChurch for free from the App Store or Google Play. Search for "GivePlusChurch" to download the app and make a donation from your smartphone using your debit/credit card or checking/savings account. You can also choose to donate as a guest or set up an account that allows you to securely and conveniently schedule recurring donations and manage and review your giving history.
Thank you for your support.
Gratefully,
Dean Pappas
---
Thank you all for your contributions of time, talent, and treasure in service to our Cathedral. Through your generosity, we fund our daily operations and ministries, however, it has become increasingly difficult to meet our needs. If you are able, would you please consider becoming a Sustaining Member with an annual pledge of $1,800 or $150/month?
For questions or to make a pledge or donation please contact bettiself@agoc.org or call 713-526-5377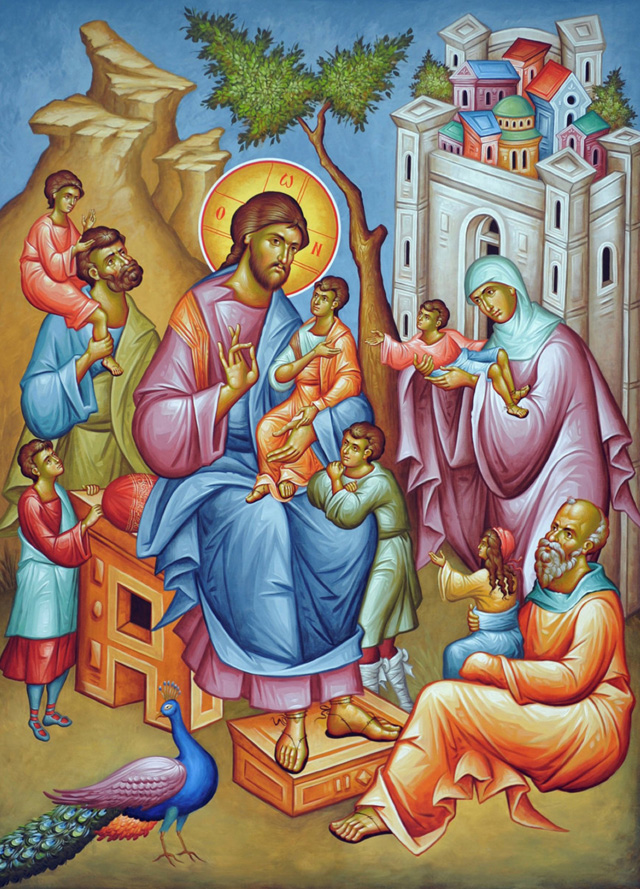 You will be enriched in every way so that you can be generous on every occasion, and through us your generosity will result in thanksgiving to God. This service that you perform is not only supplying the needs of the Lord's people, but is also overflowing in many expressions of thanks to God.
2 Corinthians 9:11-12